Anne of Green Gables (赤毛のアン , Akage no An lit. Red-haired Anne) is a 50-episode anime series directed by Isao Takahata, part of Nippon Animation's World Masterpiece Theater. it was first broadcast on Fuji TV from January 7, 1979, to December 30, 1979.
It was adapted from the novel, Anne of Green Gables, by Lucy Maud Montgomery. Isao Takahata flew to Prince Edward Island in Canada when researching for the series, adding authenticity to his work. Takahata would later revisit Canada as seen in the NHK special, Journey of the Heart.
The series has been exported to neighboring Asian countries and also to Europe and French Canada (Anna dai capelli rossi in Italian, Anne la maison aux pignons verts in French, Ana de las Tejas Verdes in Spanish, Ana dos Cabelos Ruivos in Portuguese and Anne mit den roten Haaren in German). An English dub produced by Leephy Studios aired on SABC and Japan Entertainment Television, which has been authoritatively available on YouTube since 2016.
As with the novels, the animated version of Anne is beloved in Japan to this day. The DVD Memorial BOX Set for Region 2 was released on August 22, 2008, and a Blu-Ray of the series was released in Japan on March 26, 2014.
A compilation movie composed of the first six episodes was released on July 17, 2010, the same period as The Secret World of Arrietty. An anime series that serves as a prequel to the series, Kon'nichiwa Anne: Before Green Gables (こんにちは アン , Konnichiwa An 〜Bifō Guriin Gēburusu) premiered on April 5, 2009, in Japan.
Overview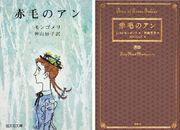 The series is based on the novel Anne of Green Gables by Lucy Maud Montgomery. While several Japanese translated versions existed at the time, (notably Hanako Muraoka who released her best-selling translation in 1952) the production team decided to use the Taeko Kamiyama's translated edition, published by Obunsha Bunko and Shingakusha Bunko in 1973. It was chosen because it was considered the most faithful translation of the original at the time of production. The Obunsha paperback edition is currently out of print, making it difficult to obtain (the digital book version of Gutenberg 21 is available, however). The Shingakusha paperback edition is not available at general bookstores as it was made for junior high school students.
Since its release, the critically acclaimed series has been praised for how it faithfully adapts the original novel. Details can be found in the opening of the first episode which lifts passages from the original, or how a quote from Lewis Carroll's Alice in Wonderland, which was a favorite of the author Montgomery, is worked into certain scenes. Isao Takahata states that the reason for making such a faithful adaptation is to take advantage of the "goodness of the original", such as fun conversational structure in scenes between Anne and Marilla Cuthbert.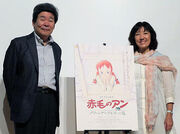 On the other hand, the series deviates from its source material somewhat starting from the 25th episode. Additionally, the anime had cut out plot points from the original novel, such as the ghost she encounters in The Haunted Forest.
As part of World Masterpiece Theater, a level of quality is expected by fans and critics, however, the series suffered from uneven animation. Some have noted badly animated scenes involving Marilla, and the color of Mashu's hair and beard changes from time to time. This was apparently due to production lapses during the holiday season. Studio Robin, who was in charge of coloring, was on holiday break during the production and this affected the quality of certain episodes.
In 2009, to celebrate the 100th anniversary of the publication of the original novel and 30th anniversary of the original broadcast of the anime, Kon'nichiwa Anne: Before Green Gables was released and broadcast on BS Fuji.
Synopsis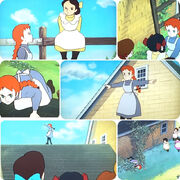 Anne is an orphan full of imagination. When she arrives at her new home she will understand that, sometimes, you have to be a sensible person too, but her unique character will change, or at least attract the people around her. The story covers Anne's growth from about eleven to seventeen years old, while she makes friends, goes to school and studies to fulfill her dream. At a difficult point in her life, Anne will have to take a hard choice, but at the end she will be able to find a new dream.
Born of the pen of the Canadian writer L.M. Montgomery, the little red-haired orphan comes to life in this anime, based on the first book in the long Anne series. Nobody has ever wanted her in her long and lonely 11-year-old life... until this dream comes true and she is going to have a wonderful home in Green Gables on Prince Edward Island with Marilla and Matthew Cuthbert. But all turns too good to be true - it was just a mistake; the Cuthberts have "ordered a boy" from the orphanage and have no need for a girl. And yet, soon Marilla and Matthew discover that they cannot live without this lively imaginative chatterbox. Green Gables becomes her home; Diana - the best "bosom friend" any girl ever dreamed of; Gilbert - the hated but never-despairing boy in love. Friends, dreams and school, scrapes and funny accidents, laughter and tears, tragedies and achievements - fill Anne's life as she goes on her road of growing up.
Characters
Towards the latter half of the series, Anne and her classmates reach their early adolescence, thus changing their designs to a more mature appearance. The same production technique was adopted in other World Masterpiece Theater series such as My Daddy Long Legs (1990) and Les Misérables: Shōjo Cosette (2007).
Source Material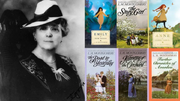 In writing the novel, Montgomery was inspired by notes she had made as a young girl about two siblings who were mistakenly sent an orphan girl instead of the boy they had requested, yet decided to keep her. She drew upon her own childhood experiences in rural Prince Edward Island, Canada. Montgomery used a photograph of Evelyn Nesbit, which she had clipped from New York's Metropolitan Magazine and put on the wall of her bedroom, as the model for the face of Anne Shirley and a reminder of her "youthful idealism and spirituality."
Montgomery was inspired by the "formula Ann" orphan stories (called such because they followed such a predictable formula) which were popular at the time and distinguished her character by spelling her name with an extra "e". She based other characters, such as Gilbert Blythe, in part on people she knew. She said she wrote the novel in the twilight of the day, while sitting at her window and overlooking the fields of Cavendish.
Behind the Scenes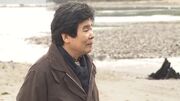 The anime was directed by Isao Takahata. He chose to hold this version very true to the original source material, although his two previous works (Heidi, Girl of the Alps and 3000 Leagues in Search of Mother) had been adapted and altered.
Hayao Miyazaki did the scene setting and layout. Previously, he had worked on 3000 Leagues in Search of Mother, although he left the production and Nippon Animation after the first 15 episodes. Miyazaki noticed a difference in Takahata's philosophy of animation; Takahata stuck to controlled, realistic acting at the time, similar to his former work. Miyazaki had not intended to do other work with Takahata, but he had also not planned on becoming independent at this stage of his career.
Yoshifumi Kondō (近藤喜文) was selected for character design and animation director over Yōichi Kotabe (小田部羊一), who had stopped work with Takahata after 3000 Leagues in Search of Mother of the previous work. Kondō went on to work with Takahata on the films Grave of the Fireflies and Only Yesterday. The voice of Anne was provided by Eiko Yamada, who would become a staple of World Masterpiece Theatre anime, going on to play Lavinia in Princess Sarah and Jo March in Little Women (the latter of which also featured character designs by Kondo).
The first six episodes were edited together by Takahata into a 100-minute theatrical movie in 1989. The film went unreleased until July 17, 2010, when it was screened at the Ghibli Museum as Anne of Green Gables: Road to Green Gables (赤毛のアン グリーンゲーブルズへの道 , Akage no An: Green Gables e no Michi). Both the theatrical release and the entire original series are available on Blu-ray.
Music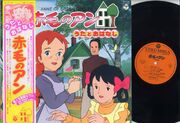 The opening (OP) and ending (ED) themes were written by contemporary music composer Akira Miyoshi. Shigeto Mori, who is usually known for avant-garde works, also co-wrote ballads suitable for Anne. The soundtrack's sophistication set it apart from other music in anime at the time. The difference between OP and ED is the interlude of a single instrument is included and the song.
The composition showcases a colorful harmony and instrumentation reminiscent of modern French music, accents with temple blocks found in contemporary music. The piano and harp, as well as the use of the celesta, saxophone, grofe (temple block), deborzerk (G, F #, E, which are repeatedly struck in the interlude of the orchestra, are from the third movement from the New World), McDowell (insertion of the triplet at the end of the song) and other material quotes from composers associated with North America help create a rich atmosphere. According to singer Ritsuko Owada, the entire score for the series was about the size of a newspaper. Additionally, Owada was in charge of composing and arranging two insert songs and one insert song. Another thing of note was how the OP is the first time a saxophone was used for a World Masterpiece Theater series.
Kurodo Mori, a relatively young music composer at the time, was responsible for play accompaniment. Mizen, Mori's teacher, could not be involved as he was the president of Toho Gakuen University and was busy. Toru Takemitsu also produced several themes, and his compositions were used at key points in the series. In addition, he was in charge of composing and arranging three insert songs and one insert song.
Reception
The show was well received upon its Japanese debut, helping lift the profile of the source material. It has subsequently appeared on best-anime lists conducted by TV Asahi's audience polls and those produced by outlets like Animage.
Series composer Shigeto Mori has received two posthumous JASRAC International Awards for his work on the series, first in 2003 and then in 2010.
Movie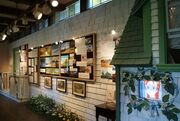 Anne of Green Gables (赤毛のアン , Akage no An) is a re-edited version of the first six episodes of the series and was released on July 17, 2010.
It was meant to be released in 1989 in theaters, but due to various complications, could only be widely released twenty years later. The film made a few cuts to the original series, but is cohesive as a single narrative. The advertising slogan used in the promotional posters were, "If you decide to have fun, you can usually have fun anytime."
It was released on the same day as The Secret World of Arrietty, and premiered at Cinema Angelica (the road show was at five other cinema chains in Japan). It ranked second in the Pia First Day Satisfaction Ranking (Pia Movie Life Survey).
On November 18, 2013, the film was broadcast on Nippon Television Network Corporation.
From July 1990 to August 1990, a year after the original theatrical release was postponed, a limited screening was held in Hirosaki City, Akita City, Yamagata City, Morioka City, Sendai City, and Fukushima City for the "opening commemoration" for a new theme park called Canadian World in Hokkaido.
Another limited screening was held only in the public halls and halls of the six cities in Tohoku. Also, from February to March of the same year, in the Kyushu region, screenings were held in a total of six districts, Fukuoka district, Chikuho district, Ogori district, Kitakyushu district, Munakata district and Omuta district. It screened simultaneously as My Neighbor Totoro, which is directed by Hayao Miyazaki. Miyazaki was responsible for the scene setting and screen composition of the original Anne of Green Gables series.
International Guide Dog Day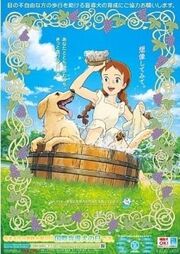 In 2014, the character of Anne was appointed as an ambassador for International Guide Dog Day. Rei Ayanami was previously appointed and used for the promotional poster for International Guide Dog Day due to the release of Evangelion: 3.0 You Can (Not) Redo in 2012.
At the time, Anne of Green Gables was celebrating its 35th anniversary since its original television broadcast. A drama focusing on the original novel's first translator Hanako Muraoka was also being aired on NHK. This is the 13th year since the initiative began to spread awareness for guide dogs. In many cases, popular anime characters are appointed as ambassadors. The poster featuring Anne was posted at a total of 6,500 schools across Japan.
Michio Hazama, a veteran voice actor who narrated the original Anne of Green Gables, anime named her dog Matthew. The name is based on a character from the series. Along with the poster, the National Federation of Blind Dog Facilities has set up a poster page for the Anne of Green Gables main site.[1]
Cast
TV version
Additional Voices
Haru Endō
Masaru Ikeda
Masayuki Katō
Shojiro Kihara
Makoto Kousaka
Masako Matsubara
Asami Mukaidono
Yumi Nakatani
Ryusuke Shiomi
Kazue Takahashi
Ryouichi Tanaka
Misa Tsunotani
Keaton Yamada
Keiko Yokozawa
Movie version
Credits
Anne of Green Gables was the last series where Isao Takahata served as director and Hayao Miyazaki as part of the animation staff. Takahata, who had been involved in other World Masterpiece Theater series every other year until then, originally planned to produce The Story of Perrine but backed out due to creative differences. During an interview, Hayao Miyazaki recalls not liking the character Anne and left to work on Lupin III: The Castle of Cagliostro.[2] Ironically, Anne's boundless imagination and love of nature became staple characteristics for Miyazaki's later heroines.
| Credit | Staff |
| --- | --- |
| Director | Isao Takahata, Shigeo Koshi (eps 43, 47) |
| Layout | Hayao Miyazaki (eps 1–15), Michiyo Sakurai (eps 16–50) |
| Key Animation | Hidenori Ooshima, Hirokazu Ishino, Junichi Hashimoto, Katsuo Takasaki, Kazuhide Tomonaga (eps 1–12), Kazuo Ushikoshi, Kiko Gotô, Kōichi Murata, Kôshin Yonegawa, Mariko Ioka, Masahiro Katô, Masako Shinohara (eps 1-26), Masao Kimura, Michiyo Sakurai, Natsuyo Hoda, Noboru Akiyama, Noboru Takano, Nobumasa Shinkawa, Nobuo Tomizawa, Noriko Moritomo, Sanae Shibuya, Seiko Iwasaki, Shunji Saida, Takumi Koyama, Tomoaki Takemoto, Toshiko Nakagawa, Toshio Sugawara, Yôichi Mieno, Yoshishige Kosako, Yukiko Terada, Yutaka Oka |
| Background Artists | Akira Shôhei, Kazuhiko Tamari, Ken'ichi Ishibashi, Kenichi Kobayashi, Nizo Yamamoto, Seiji Sugawara, Shigeo Nishihara, Taizaburō Abe, Tomie Katô, Toshio Nozaki, Yukihiro Yokoyama |
| Color Coordination | Akiko Koyama |
| Music | Akira Miyoshi, Shigeto Mori |
| Producer | Junzō Nakajima, Koji Bessho (Fuji TV), Shigeo Endo |
| Editor | Takeshi Seyama |
References
↑

"Anne of Green Gables" supports the spread of guide dogs", Cinema Cafe.
External links
Information
Online Shopping