Ghibli's Bookshelf (ジブリの本棚 , Jiburi no Hondana) is a television special that aired in 2010 and accompanied the release of The Secret World of Arrietty. It originally broadcast as part of BS Nippon Television's 10th anniversary special program and explores the influence of children's literature on Hayao Miyazaki and Isao Takahata's body of work and Studio Ghibli as a whole.
The DVD was accompanied with a booklet that provided fifty recommended children's literature by Miyazaki, and was released on June 3, 2011. An exhibition accompanied the television special in August 2010.
Overview
"Children don't read books when they say they want to read them!"

—Hayao Miyazaki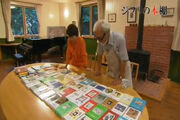 The Secret World of Arrietty, directed by Hiromasa Yonebayashi, based on the English children's literature The Borrower Arrietty (published in Japan by Iwanami Shonen Bunko) was a project that Hayao Miyazaki and Isao Takahata have been wanting to adapt for many years. This special discusses the charm and appeal of children's literature, including its illustrations within, much of which has inspired Miyazaki's work. Miyazaki is a prolific reader and offers fifty of personal recommendations, though he admits not following through with some, "I thought I'd read it, but there were some books that I quit along the way..."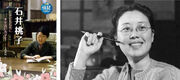 Miyazaki talks about Momoko Ishii and Rieko Nakagawa, both of whom have had a profound influence on his childhood's reading experience and life. Rieko Nakagawa is a nursery school teacher and acclaimed children's book author, whose works inspired the Ghibli Museum-exclusive shorts Treasure Hunting and The Whale Hunt, along with a collaboration with Miyazaki on My Neighbor Totoro. Momoko Ishii was a distinguished Japanese author and translator of children's books who began working for publisher Iwanami Shoten. She was the first member of the Japanese Art Academy from the field of children's literature and after the war, Ishii planned and edited the Iwanami Children's Library and Iwanami Children's Books series that introduced Western contemporary works and modern classics in children's literature.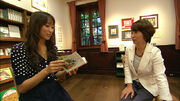 Sawako Agawa, an essayist who loves children's literature, hosts the special and helps draw out the deep charm of children's literature from Miyazaki. While taking in her own experience of attending the Katsura Bunko established by Momoko Ishii, she approaches the secret of director Miyazaki's creation. Miyazaki also speaks of this shared interest with Ghibli co-founder Isao Takahata. The special aims to unravel the secrets of Miyazaki's creation from multiple perspectives.
Since the special was released in conjunction with The Secret World of Arrietty, the origin, background and world view of The Borrowers is discussed. It also touches on the life of the original author Mary Norton, and explores the timeless charm of the work written over fifty years ago, and the secret that led to the director Miyazaki planning it as an animation movie.
In addition, a young actress named Kyou, who is known for her love of books, discusses the fun and depth of picture books and children's literature. Kyou also reads excerpts from a few memorable children's books.
Exhibition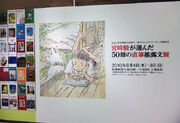 To commemorate the 60th anniversary of the Iwanami Shonen Bunko's first translated release of Mary Norton's The Borrower Arrietty and the airing of Ghibli's Bookshelf, an exhibition was held at the event hall of the Seibu Ikebukuro department store in August 2010. Fifty books personally recommended by Hayao Miyazaki from over 400 Iwanami Shonen Bunko were on display for attendees, along with a special display for the then upcoming film The Secret World of Arrietty.
Momoko Ishii said, "Books are friends, lifelong friends. Books that become friends in childhood, and books that become friends as adults. Book friends are with that person for the rest of their lives. People who can meet books that can talk about obstacles in this way. It's a match."
Among those recommended were Heidi, The Flying Classroom, Treasure Island, Midori no Yubi, Children in Yakamashi Village, The Hobbit, Twenty Thousand Leagues Under the Sea, Tom's Midnight Garden and Tom Sawyer's Adventure.
If attendees purchased more than 1,050 yen at Studio Ghibli pop-up shop, or from Iwanami Shonen Bunko shop, the first 500 people received a special mini booklet. This special booklet was sold out almost immediately.[1]
References
External Links